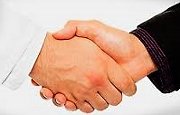 Information for Clients - Counselling Agreement and Guidance Notes
GENERAL POINTS
Counselling and psychotherapy are not normal social activities. Although the process may sometimes feel like a chat with a friend, it is really a very specific and focused type of work. To keep it that way it needs some rules, and many of the rules we adopt are about providing boundaries to provide both client and therapist a safe space to engage. The rules I observe with clients are set out in the section below.
As a counsellor and psychotherapist, I undertake to work with you for the sole purpose of helping you create a better life; a life that you feel is worth living; a life that brings you meaning, purpose and fulfilment. To this process I bring as much care, expertise, knowledge, experience and rigour as I can. I aim to be consistent in my approach and to make my availability as predictable as possible. I will do what I can to help you feel safe in the session, and I will try to provide a comfortable, professional space in which we can work.
I may not get everything perfectly right, but if I do make a mistake I will apologise and try to make it a useful experience for us both. I am accountable both to the UK Council for Psychotherapy and the organisation which monitors my professional standards on its behalf, the Centre for Counselling and Psychotherapy Education.
As a client, you also need to take this work seriously. A fundamental requirement is that you need to be able to attend regularly and to pay the fee. If either turns out to be an issue, you should raise the problem in the session. It is also really important that you can enter into a therapeutic relationship. People sometimes find relationships difficult, but the main thing is for you to at least entertain the idea that it is relationships that heal people, much more than techniques and theories.
It is very helpful if you can bring any problems you experience with the therapy - or with me - into the sessions. This is generally not a side-issue nor a waste of time, since addressing these sorts of difficulties almost always turns out to be a vital part of the healing process.
Therapy often involves disclosing difficult things about ourselves. Obviously it is good if you are able to trust me and the process enough to explore such issues, but you are entitled to privacy in therapy just as much as in everyday life. You do not have to tell everything, and are not required to go any faster than you wish. You have control of what we talk about.
Many clients seek help in times of great upset or despair and I am used to working with this. However, in terms of the help that I can offer, clients really need to be free of serious mental health issues to the degree that might require in-patient treatment. I am sometimes prepared to work with people requiring residential or highly specialised care, but in those cases I try to make it clear that I see my job as helping them get to a place of stability and safety.
I am not an addiction specialist. Clients may need to find a way of containing any heavyweight problems such as alcohol and drug use before I can work with the issues that underpin them.
I ask clients to hold back from doing physical harm to themselves or to others. Some schools of therapy make this an absolute requirement for the work, and will only work with clients who make a formal commitment to refrain from self-harm. I do not go this far, because it is sometimes a bit too much to expect from clients at their lowest ebb, but the work needs to be safe, and it can get into a more positive gear if harmful behaviour can be contained.
To take care of my clients I need to take care of myself. Clients who demand a lot of attention, care and time outside the therapy session over a significant period, for whatever reason, may impair my ability to function as a therapist across a full client load. Accordingly I ask clients to keep the work inside sessions as much as possible, and restrict any other contact to real essentials or emergencies.
The following section sets out many of the detailed arrangements for my work with clients. If you are unhappy with any part of it, please let me know and we may be able to negotiate. Of course, no counselling or psychotherapy agreement can be entirely comprehensive and this is not intended to be. We will inevitably add to it from time to time, not least when we talk about meeting arrangements and when we approach the ending of the work.
THE THERAPEUTIC ARRANGEMENT
(Main points are on the left; fine print and notes in italics to the right.)
1. Availability and Frequency
Sessions are weekly, unless arranged otherwise, at an agreed time.
I work in Stirling from Monday to Friday. I don't have predesignated slots though I may need to steer clients into appointments that work with the rest of my diary. On weekdays I can start as early as 8.00 am. My last appointments begin no later than 8.15 pm (Mon-Thur), and 5.00 pm (Fri).

I do not normally agree to less frequent sessions at the beginning of the work, though it can be appropriate later on.

For clients who can afford it, having two sessions in a week can sometimes be helpful, but it is usually not necessary. I will not generally suggest extra sessions; clients who want them should ask.

Meeting at the same time each week is generally helpful to the work and minimises diary errors. It is also easier for me. However, I accept that some clients cannot commit to a regular slot and in such cases I am prepared to make appointments around other commitments, so long as we usually manage to meet every week.

2. Taking Breaks
I am likely to miss about eight or nine weeks during the year, for holidays or training, but will give as much notice as I can in such cases.

Please give me as much notice as possible about the holidays and breaks you plan to take. Even if you only tell me the week before, please tell me at the beginning of the session and not wait until you are walking out of the door.

My eight to nine weeks is an average. Unfortunately some days (e.g. Fridays) are more affected by my commitments than others.
3. Time Boundaries
An individual session lasts 50-55 minutes from the time booked (though I generally take a full hour for a first session). Couples sessions last 60 minutes. Please do not arrive early as there is nowhere to wait and I need time to prepare for your arrival.

Some therapists are really strict about 50 minutes and have been known to stop clients mid sentence. (Some American therapists get up and leave the room!) I think this is rude and unnecessary, and prefer a bit of flexibility so that we can finish the thought we are on. However, it is important that we respect the time limits set for the work and I would normally expect a client to be leaving the building no more than 55 minutes from the start time. The idea of containment is important in therapy for a number of reasons. For example, some clients become inhibited if boundaries are not observed.

I am afraid my not having a waiting room may mean sitting in the car, taking an extra walk or using a town centre coffee shop to time your arrival accurately (a brisk 10 minutes!). I am happy for clients to use the toilet on arrival or departure so long as we stay within the overall time boundaries.
4. Fees and Payment
The session fee is payable each session, either by cash or direct bank transfer. If the latter, I ask that payment be made as soon as possible after the session ends, and ideally within 24 hours. This helps me minimise bureaucracy and keep costs down. My normal charges for individuals and couples are £65 and £75 respectively.
I may be prepared to accept a reduced fee if clients are genuinely unable to pay the full amount but, in order for me to do this, I ask those who can pay full price to do so. (This includes students in training.) If you find yourself in financial difficulties during our work, let me know as soon as possible.

If you pay a reduced fee, you will not get a reduced service.
5. Cancellation and Non-Attendance
Sessions missed or cancelled less than 24 hours in advance for any reason must be paid for in full.
If you are unable to attend a booked session, I will generally try to offer an alternative time within 3 days of it. I will not normally charge for rearranging the session in this way so long as you have let me know as soon as possible. However, if I cannot offer an alternative or if you are unable to accept what I can offer, the normal cancellation policy applies.

There are good reasons for asking clients to pay for sessions cancelled at short notice. Some are to benefit the therapist and some are to benefit the client. It helps me maintain a steady income (and keeps my prices down) and it also gives clients an incentive to come when they just don't feel like it. Last-minute resistance is often a sign that the process is getting somewhere.

"For any reason" can seem harsh and unjust, but I would ask clients to see this in terms of taking responsibility for their own risk. Life is full of accidents, illnesses, childcare problems, and crises at work, and I am not concerned whether the cancellation is "justified" or "unavoidable". I just ask you to accept a financial consequence if these things stop you attending a session at short notice. If I accepted those consequences instead of my clients, I would need to put my session fees up.

On the rare occasions I have been forced to cancel at short notice, or the very rare occasions when I have made a diary error, I have tried to make amends by offering a free session. What is good for the client should be good for me.

If you are a regular client and miss a session without notice, I will generally leave things for a couple of days and, if I have still not heard, I will try to contact you. I will certainly hold the next week's slot for you but will need you to confirm before making a firm booking in my diary. If you miss two sessions without any sort of contact I am likely to assume that you are terminating therapy, or at least taking a break, and in this case I will stop holding your regular slot open for you.
6. Contact Between Sessions
Any contact between sessions should be minimal, and preferably limited to necessary diary arrangements.
I do not normally charge for my time on the telephone or computer between sessions, but if there were good reasons for me to spend significant amounts of time in this way, I would consider charging.
I would also consider charging for time spent providing reports for insurance companies or for reading journals, essays, project work, etc.
In all such cases I would seek to agree any charges beforehand.

If you do need to contact me I generally prefer texts or, failing that, emails. You should not assume messages have got through untill I acknowledge them, which I generally try to do. However, I do not always respond to clients who text me to say they are running late for a session. It is often helpful for me to know, but I do not want to delay people further by giving them replies to read.

Please put your name on any texts. It is not considered good practice to put clients' names and numbers in therapists' mobile phones (in case of loss) so I won't know who is texting unless you tell me.

Do not assume that if you ring me at an unscheduled time, I will be able to give my normal, full attention to the call. I cannot operate a 24/7 service. Sometimes I have suicidal clients and I have to warn them that they should never rely on me as their last line of defence when they are feeling low.

Minimal contact between sessions is particularly important in couple counselling and, unless there were very good reason to the contrary, I would expect to be able to talk about any contact outside sessions openly in the next session.

It is not normally appropriate to chat if we meet accidentally in a public place. I am very happy to return a friendly greeting but would not normally go further. It is important that we keep our relationship in the therapy room. It is fine to ignore me altogether if you are with someone who doesn't know about me. Also, please be aware that I am very poor at recognising faces, so I may not be able to place you if we have only met a couple of times or not for some while. Please don't take a puzzled look as rudeness!
7. Telephone and Online Sessions
Sessions are preferably conducted face-to-face, but are also possible by telephone or video-link
Remote sessions seem to work better for some people than others.
8. Duration of Therapy
The work may be open-ended, with no particular number of sessions in mind. In other cases, a provisional or definite number of sessions may be specified.

I generally prefer to work on an open-ended basis and allow the work to take the time it needs. If so, I do not generally have formal reviews along the way, but regard every session as an opportunity to review the process. Sometimes though, usually due to considerations of time or money, we may name a number of sessions at the outset and aim to do what we can within that period. In this case, it is usually desirable to review progress more deliberately and I will aim to set aside time to do so.
9. Ending Therapy
It is generally for the client to decide when to end therapy and I would not normally initiate an ending.
Rare exceptions to this include:
(a) if I were unable or unwilling to continue practising;
(b) if I felt I were unable to work competently with a particular client;
(c) if I were unduly worried about the client's safety or my own;
(d) if, as a last resort, I felt the client were either unable to benefit from therapy or unable to commit to it in a useful way.
If I were to terminate the therapy I would give as much notice as possible. I could not guarantee to refer a client to an appropriate colleague, but would do so if I could.

Occasionally clients may ask me to give them a nudge when I feel they have made as much progress as they can, and I will do so if I think I know. However, apart from the obvious exceptions listed opposite, I regard it as entirely a matter for the client to decide when to end.

In the event of my needing to change where I practiced or vary the times that I could offer clients, I would offer as much notice as possible of any change and do whatever I could to continue the work.
10. Confidentiality
Sessions are confidential, as laid down in the CCPE/UKCP Code of Ethics and Practice. (I will provide a copy of this if you wish.) However, if I thought you were a significant and imminent danger either to yourself or another person, I would consider talking to your GP or another responsible person.

All reputable counselling regulators require therapists to be in supervision. This means that, from time to time, for your benefit and mine, I may discuss aspects of your story with a qualified, experienced professional. They are be bound by the same rigorous codes of confidentiality as myself, and supervision is always conducted respectfully and with as few identifying details as possible.

Client confidentiality is taken extremely seriously, but most therapists would consider breaking it in the case of likely harm to self or others. Accordingly I will ask you to entrust me with the name and contact details of either your GP or someone who could stand as a next of kin (or both). I would only consider contacting them in an emergency and, ideally, after talking to you first, and even then only in a very limited way.

I only work with people under the age of 18 if they have sufficient maturity to be capable of making up their own minds on the life issues we are likely to cover. However, in the case of minors I might need to break confidentiality if I thought there was a risk of self harm.

Confidentiality in couple counselling becomes a special issue if one of the individuals turns up alone. Generally it is best for couples to attend all sessions together, but sometimes this is not possible or the parties are keen to have separate sessions. In this case it is preferable if anything said to the therapist can be shared with the other party, and if this is not the intention, a new confidentiality agreement needs to be made and its limitations understood.

I am obliged to tell the Police if I believe any client to be involved in terrorist activities.
11. Records and Disclosure
Client records are kept as follows:
(1) Name and contact details are kept in a password-protected file on PIN-protected PC which is not used by anyone else. I sometimes carry a paper version of this outside the house. Nothing on that paper indicates that the list refers to therapy clients. I do not keep client contact details on my mobile phone.
(2) A paper record of basic personal details, also including contact information, is kept in a locked cabinet.
(3) Unstructured notes on each session are kept on a PIN-protected PC which is not used by anyone else. These records do not include contact details or surnames. Extracts may be printed off and referred to in supervision, after which they will be destroyed.
(4) Records are normally held for six years from the date of last meeting and then destroyed.
Records are rarely an issue but it is my legal and ethical responsibility to cover the points below.
It is my understanding that the records I keep are covered by the EU Data Protection Regulation, the Data Protection Act 1998, the Freedom of Information Act 2000, and the Access to Health Records Act 1990, and I have taken all reasonable precautions to comply with this legislation. Under these laws, clients have access to records held about them, subject to certain conditions.
Holding client information electronically is subject to Article 9, paragraph 2(h) of the EU Data Protection Regulation, and the Data Protection Act 1998. To this end I am registered with the Information Commissioner's Office and am obliged to make a
Privacy Notice
available to explain what information I hold and how I use it.
The justice system may override the therapist's duty of confidentiality and require access to material information relevant to court cases. The courts may require:
• Disclosure of original therapeutic records in civil and criminal proceedings;
• A report for the court in legal proceedings;
• A therapist to attend court as a witness.
A request for disclosure can be made by the client, by a solicitor acting as the client's legal representative, by the police, and by the courts. Therapists, like everyone else, have no legal right to refuse to provide information to the court, but may make a request to the Judge that limited disclosure of the records be provided.
I have occasionally been asked to provide reports for insurance companies. I am generally happy to do so, subject to client agreement.
In the event of my suffering a serious illness, injury or worse, a trusted colleague has names and contact details (only) and would contact clients to let them know what was happening.
12. Complaints
If you have any complaint about me or the service I provide, please let me know clearly. I will try and put things right if I can, and in any case explain how you could make a formal complaint to the UKCP.

UK Council for Psychotherapy (UKCP) therapists are usually registered through member organisations. My member organisation is the Centre for Counselling and Psychotherapy Education (CCPE).
Bret Collins
Dipl. Psych., UKCP reg. 4156371
Last revised 29 April 2022