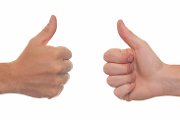 The Counselling Agreement
As a counsellor and psychotherapist, I undertake to work with you for the sole purpose of helping you create a better life; a life that you feel is worth living; a life that brings you meaning, purpose and fulfilment. To this process I bring as much care, expertise, knowledge, experience and rigour as I can. I aim to be consistent in my approach and to make my availability as predictable as possible. I will do what I can to help you feel safe in the session, and I will try to provide a comfortable, professional space in which we can work.
Therapy is a very specific and focused type of work. To keep it this way it needs some rules, and many of the rules we adopt are about providing boundaries to provide both client and therapist a safe space to engage. In particular, I ask my clients to work within the following broad framework:
1. Sessions are normally weekly and at an agreed time.
2. Breaks should be pre-booked a reasonable time ahead.
3. An individual session lasts 50-55 minutes from the time booked. Couples sessions last 60 minutes.
4. The fee is payable each session, by cash or bank transfer.
5. Sessions missed or cancelled less than 24 hours in advance for any reason must be paid for in full.
6. Any contact between sessions should be minimal, and preferably limited to necessary diary arrangements.
7. Sessions are normally face-to-face and are not routinely conducted by telephone, Skype, e-mail, etc.
8. The work may be open-ended, with no particular number of sessions in mind. In other cases, a provisional or definite number of sessions may be specified.
9. It is generally for the client to decide when to end therapy; I would not normally initiate an ending.
10. Sessions are confidential, as laid down in the CCPE/UKCP Code of Ethics and Practice. (A copy of this is available if you wish.)
11. Client records are kept in accordance with law and best practice, with every effort to preserve confidentiality. Click here to see my
Privacy Notice
.
12. Ideally any problems should be raised in the course of therapy, but complaints can be made to the UKCP.
A more detailed version of the counselling agreement is set out in a separate
Information for Clients
page. It is recessed here because the amount of information in there could seem a little overwhelming to a tentative enquirer. It is really intended as an ongoing reference document to which new clients will be given the password.
Coronavirus Rules


There are some additional points relating to online therapy, largely about practical matters and confidentiality. I will explain these as the need arises.