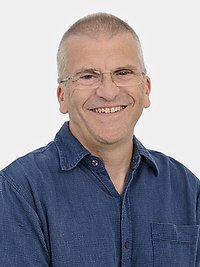 About Me
After half a career in an office environment, ending with nine years in Human Relations, I started counselling as a trainee at the end of 1999. I completed a Diploma in Psychotherapy and Counselling in 2003 which led to registration with the
United Kingdom Council for Psychotherapy (UKCP)
.
Since qualification I have completed a two-year Advanced Diploma in Transpersonal Psychotherapy. This explored how the very deepest changes happen in people, using models and metaphors drawn from a variety of spiritual traditions.
I have trained separately to become a qualified Relate couple counsellor, and have trained since in using the arts in couple therapy. I also have specific trainings in dream work and supervision (providing support to other therapists). I supervise individual therapists and have run supervision groups at Kingston Bereavement Service, Balham Community Counselling Service and the Centre for Counselling and Psychotherapy Education. I am also a trained EMDR therapist.
I have served on the UKCP's Service Development Committee and the Humanistic and Integrative Psychotherapy College's Ethics Committee.
In general I work with clients on an open-ended basis but I also do time-limited work. For example, Solution-Focused Brief Therapy can be tailored to fit 4-6 sessions, some of which may be combined into double-length visits. So far I have usually offered EMDR sessions as an element of ongoing therapy, but the technique can lend itself to brief work.
I follow a UKCP-approved Ethical Framework and am happy to provide evidence of professional training and insurance.
Clients are often busy people with many demands on their time, so I do what I can to offer flexibility in scheduling appointments, though I believe the process needs a firm commitment to weekly sessions and, ideally, a regular diary slot. I am committed to offering therapy at a reasonable price: my full 2017 session charges in Sussex for open-ended work are £50 for individuals and £60 for couples.
Character isn't something you were born with and can't change, like your fingerprints. It's something you weren't born with and must take responsibility for forming.
- Jim Rohn